Expat Tax Services
Make filing your expat taxes as easy as possible
It's no secret that expat taxes are even more of a headache than 'regular' taxes. Get all the advice, assistance and information you need to prepare your taxes quickly, easily and on time with a professional expat tax provider. They'll even file your tax returns for you, so you can get on with living your life.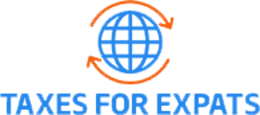 You live where you want to. Get help to file taxes where you have to.
Taxes For Expats have been preparing taxes for U.S. expats for over 25 years.
They have created a simple tax return process that makes filing US taxes a breeze. Clients simply upload relevant documents to their secure server and they take care of the rest.