Expat Insurance & Travel Insurance Services
Expat Insurance & Travel Insurance Services
Find the best expat insurance cover for any situation
Sometimes life just doesn't go according to plan. When you're travelling or living abroad, those times can be even more challenging. Make sure you're prepared for the best and the worst with specialised expat or travel insurance cover, so you and your family can get the best of care when you need it most.

Specialist insurance for expats
Specialist on overseas insurance with policy documents provided in English.
They can cover expats travelling anywhere in the world with the same levels of cover as UK residents.
They have available Medical Travel, Holiday Home, Home, and Expat Travel insurance (including long stay policies.)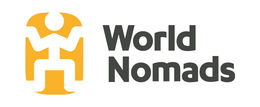 Travel insurance for nomads
Travel insurance available to people from over 150 countries.
Designed for adventurous travellers with cover for a range of adventure sports and activities.
They are backed by a suite of specialist travel insurers who provide 24 hour emergency assistance.
They provide additional tips, alerts, and language guides for travellers.